The Playbook
The Importance Of #AD
Why disclosing your ads could actually increase your social media performance.
#AD DISCLOSURE
Organic and sponsored content go hand in hand, so much so that it's impossible to have one without the other. Content creators work tirelessly around the clock, serving their audience with a never-ending feed of inspiration, how-to videos, tutorials and guides… FOR FREE! We don't charge our followers to have access to our content, so how do we make our money and pay our rent, bills + fuel our caffeine addictions? With sponsored content, affiliate links and brand partnerships. Then why is it that some influencers are being sneaky and not disclosing their ADs properly?
Influencers and content creators should be proud of their paid brand partnerships. Similar to when your best friend gets a new job — you're ecstatic for them! They excitedly update their LinkedIn and Facebook status, boasting about their hard work to their friends and family and the two of you go out for cocktails to celebrate! We need to bring this same energy when it comes to declaring ADs because when you get the opportunity to work with one of your favourite brands, it's pretty damn exciting and worth shouting about, loud and proud!
I think the shame and confusion some influencers feel towards ADs comes from a few places:
Influencers feel guilty about displaying paid partnerships in a public forum (especially women who are not made to feel equally empowered around their finances).
Influencers are worried that marking their post as an AD will affect that post's engagement & reach.
Influencers are confused about what needs declaring and how to declare it.
I'm at the stage where I've built a community of engaged followers who support me and are equally as excited as I am when I post an AD. I'll often get DMs from people I've never met with well-wishes such as "Congrats on your latest campaign!" or "Proud of you Kelsey" or "Get that coin 💰 sis 💁🏻‍♀️ ". Because I've always been honest and transparent on my social media, and have consistently provided my followers with ongoing advice, useful information and free content — I find they are more than happy to support my paid collaborations. Furthermore, I only partner with brands that I'd recommend to my mum or best friend. You'll only see me promoting brands and products that I genuinely already spend my money on and have previously tried and tested. You won't see me promoting Chanel makeup (I personally can't afford it) or Skinny Tea (doesn't work and gives you the shits) for these reasons.
So on point two as to whether declaring your AD will affect your engagement? Trust me when I say it won't...
unless your content is crap! I actually find my ADs are some of my highest performing posts, often getting more engagement and reach than my organic posts. Why? Because when I'm actually getting paid to create content for an AD, I can invest more money and time into creating something that's truly exceptional - whether that's travelling to a jaw-dropping location to photograph a product or buying fresh flowers to really make my images pop. So if you're worried about your ads performing subpar, make sure you only partner with brands that fit your niche and make sure you level up your content too.
It's important to note that it's not always the brands' responsibility to tell influencers how to correctly declare their sponsored content.
The responsibility ultimately falls on the influencer. In the past, I've actually had a situation where a brand specifically requested that I didn't mark my content as an AD, despite the fact they were offering me a fee. When I pressed them for a reason, they replied saying they wanted my post to look like I was sharing an organic review. For me, my integrity and transparency are way more important than a cheque so ultimately I pushed back on the brand and made it clear I was only going to publish my post with my AD declared otherwise I wouldn't be moving forward with this campaign.
At the end of the day, the most important thing is that you're transparent with your followers.
Properly declaring ads is important as an influencer because it creates trust between you and your followers. If your audience doesn't trust you, then they are less likely to engage with your content and you as an individual. Not disclosing your AD could have some serious legal implications, too. If you've been paid money or given free product/ hotel stays/ hair cuts in exchange for a post then (in most cases) you need to mark your post as AD, at the beginning of your caption. That way your followers are aware they are being advertised to (consumer rights innit?). Simply putting "Gifted" in your caption doesn't cut it anymore, remember we're not talking about Christmas presents here!
---
So, how can we declare ADs correctly and continue building our authentic relationship with our followers? Here's where Kitly's AD disclosure guide comes to the rescue! This easy-to-follow guide takes all the guesswork out of the lengthy legal jargon and simplifies the long codes of practice from the ASA and CMA.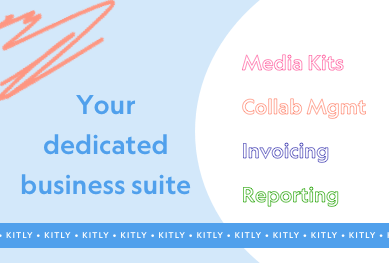 How can I use Kitly to get more brand deals?
Whether you are just starting out and looking at ways to monetise your social media or you are a veteran of the industry, Kitly helps you every step of the way.
Keep reading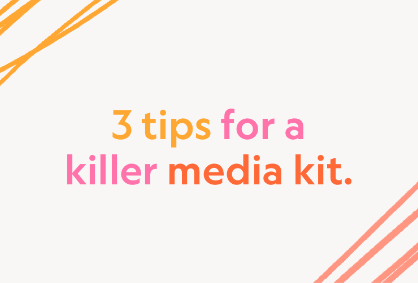 3 tips for a killer media kit
When it comes to pitching yourself to brands for your next collab, your media kit acts like your resumé. It's the best tool you have to set yourself apart from your competition.
Keep reading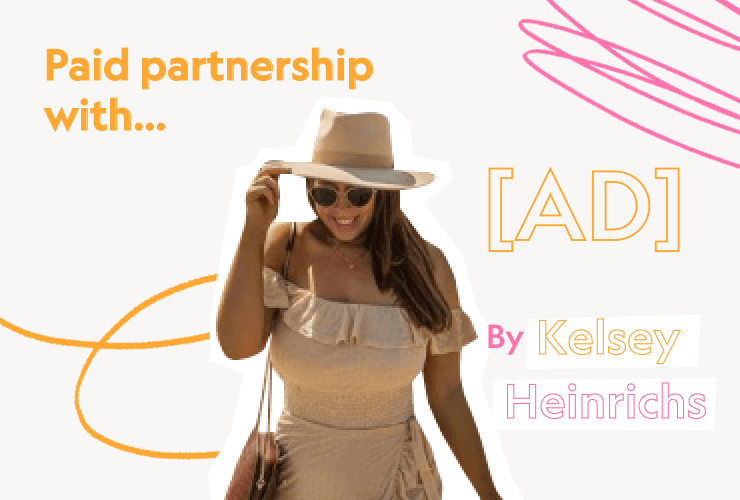 The Importance Of #AD
Why disclosing your ads could actually increase your social media performance.
Keep reading